Mr Zachary Moaveni
MBChB, FRACS (Plastic)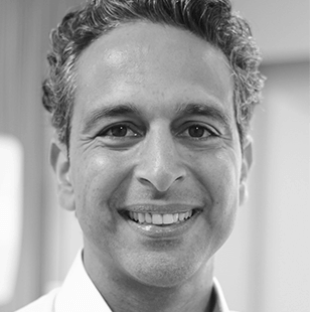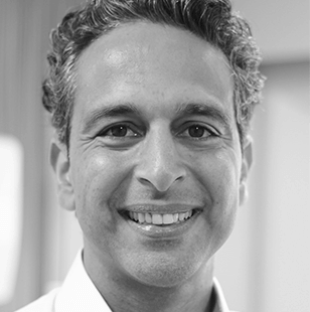 Zac Moaveni's passion is in facial rejuvantion and rhinoplasty surgery. Uniquely in New Zealand plastic surgery, he has chosen to focus his practice exclusively on the area of aesthetic and reconstructive face, eyelid, and nose surgery. His intricate knowledge and skill in this area means that his patients receive the highest level of expertise in this area.
He is a consultant Plastic & Reconstructive Surgeon at Middlemore, Kidz First, and Starship Children's Hospitals in Auckland. He has previously held positions as Director of Plastic Surgery and Supervisor of Advanced Plastic Surgical Training in Waikato Hospital.
Zac graduated in Medicine from Otago University in 1996 with several Distinctions. He subsequently has been the recipient of a number of academic honours including the prestigious Gordon-Taylor Gold Medal awarded to the top ranking training surgeon in Australia and New Zealand.
After completing his surgical training Zac traveled overseas to Asia, North America and Europe to work alongside some of the most highly regarded and talented plastic surgeons in the world in both aesthetic & reconstructive plastic surgery. Highlights of his time abroad include the highly esteemed Cleft and Cranio-maxillofacial fellowship in Taiwan, Synthes traveling scholarship to Los Angeles and Dallas, and the Mentor aesthetic fellowship in the leading facial aesthetic practice in London. Working with world leaders in plastic surgery was a phenomenally rewarding and inspiring experience. Being mentored by such expert surgeons overseas enabled Zac to refine his surgical skills and gain a vast amount of knowledge and experience.
Since returning to New Zealand in 2007, Zac has worked diligently to build a reputation of excellence, approachability, and compassion.
Zac regularly attends national and international conferences both as a participant and lecturer, maintaining close links with colleagues overseas. He is also passionately involved with charitable surgical missions overseas performing repair of cleft lip & palate deformities as well as other reconstructive procedures. When not at work he relishes spending time with his wife and five fabulous children.
Procedures performed
Children
Cleft lip & palate
Craniofacial surgery
Adult
Nose reshaping (rhinoplasty)
Face lift
Neck lift
Brow lift (open & endoscopic)
Eyelids (blepharoplasty)
Prominent ears (otoplasty)
Chin reduction or augmentation
Facial palsy
Oriental double eyelid and facial surgery
Other
Tummy tuck (Abdominoplasty & mini-abdominoplasty)
Upper arm lift (brachioplasty)
Body contouring post massive weight loss