Mr Stuart McNicoll
MBChB FRACS (plastics)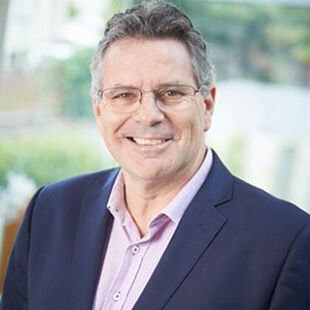 Mr Stuart McNicoLL is the senior specialist plastic surgeon at Tristram Clinic. He has overseen and guided the growth of this highly successful clinic since 1995. He is also an honorary consultant plastic surgeon at the Waikato Hospital, where he worked for 10 years prior to resigning, so that he could concentrate fully on his private practice.
Mr McNicoLL is one of a dedicated team of professionals at Tristram Clinic to provide the full range of cosmetic plastic surgical services. This includes facial rejuvenation (face lifts etc), and breast and body enhancement.
Communication skills are an essential part of developing a trusting relationship with your plastic surgeon so that treatment can be tailored to your individual needs. Mr McNicoLL is well known for his excellent listening skills, his friendly approachable manner and understanding just what his patients desire.
Experience and good judgement is used to combine the most modern advancements with well established techniques to ensure the best outcome. Facelifting procedures, from minor mini-lifts to the more extensive and longer lasting techniques are Mr McNicoLL's areas of special interest and expertise. All types of endoscopic browlifts, neck lifts and blepharoplasty (eyelid lifting) are also included in this specialised area. For the ultimate result these procedures are often complimented with ancillary techniques such as Botox injections, dermal fillers (collagen, hyaluronic acids, Aquamid), micro-fat injections and Thermage for skin contouring and tightening.
Breast surgery is Mr McNicoLL's other area of specialty. Breast augmentation (implants), breast reduction and all types of breast lifts, including short scar and peri-areolar (nipple) techniques are part of the extensive range of surgery he performs in this area.
Additionally, Mr McNicoLL also has extensive experience in body contouring through liposuction, brachioplasty (arm tucks), thigh lifts and abdominoplasty (tummy tucks). He has a particular interest in treatment of patients who have lost very large amounts of weight after gastric bypass surgery. Body lifts and associated procedures are used for specialised area of cosmetic surgery.
For the non-cosmetic patient, Mr McNicoLL continues to use his extensive experience in all types of reconstructive surgery. In particular, breast reconstruction after mastectomy (removal of a breast), and the very specialised area of melanoma and other serious skin cancers requiring plastic reconstructive surgery. He also performs surgery for correction of prominent ears, and nose rhinoplasty (nose reshaping).
Paediatric plastic surgery such as correction of cleft lip and palate, and other congenital deformities are McMcNicoLL's sub-specialty. After qualifying from Otago Medical School in 1985 he worked in several branches of the Auckland Hospital system. His specialised plastic surgery training was completed at Middlemore Hospital in 1993 giving him fellowship in the Royal Australasian College of Surgeons. He then moved to London for his post-fellowship sub-specialty training in paediatric and cosmetic plastic surgery. During his time there he worked along side some of the most famous and respected plastic surgeons in Europe. He returned to New Zealand in 1995.
Mr McNicoLL is currently a member of the following organisations:
The New Zealand Association of Plastic and Reconstructive Surgery
The Australasian society of Aesthetic Plastic Surgery
Mr McNicoLL also consults fortnightly at Suite 1, Lakescare Medical Centre, Rotorua (phone (07) 348-4094).