Mr Martin Rees
MBChB, FRACS (Plastic and Reconstructive Surgery)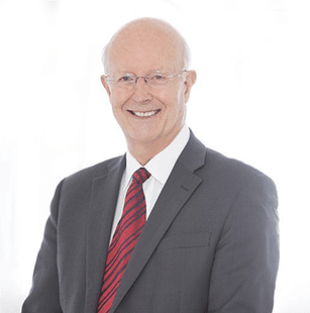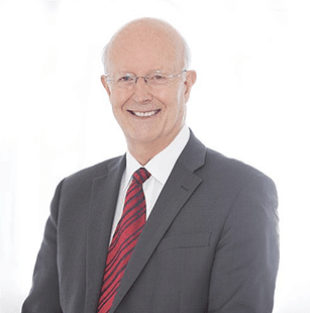 Martin Rees is a very experienced Cosmetic and Reconstructive Plastic Surgeon who has been in private practice since 1988, founding the Auckland Plastic Surgical Centre (APSC) in 1996. This has been located in the Auckland Surgical Centre / Southern Cross Hospital since then, but will be expanding and moving to the top floor of the new "One Health" building at 122 Remuera Road, Auckland in May 2009. Here APSC will use the operating theatres of the new dedicated day-stay surgical suite for out-patient surgery but still use ASC / SXH for over-night stay patients.
Martin has a broad ranging practice including all cosmetic facial, breast and abdominal surgery, liposuction/liposculpture, skin cancer and hand surgery. He specialises in high quality surgical technique, attention to detail and quality after-care to get excellent results.
The following is a list of the common operations available:
Face-lifting procedures -
Brow lift, temple tightening, short scar mid-face lift, short scar cheek-lift (S-lift), minimal access lift (MACS-lift), neck lift deep- plane or skin only, face-lift deep plane or skin only. Lipo-sculpture added if needed.
Blepharoplasty (eyelid surgery) -
Upper or lower lids alone, or together, or combined with temple tightening or brow lift, or combined with any of the face-lifting options as needed.
Rhinoplasty (nose surgery) -
Hump reduction, tip reduction, straightening, correction of asymmetries. Augmentation of depressions by bone or cartilage grafting, or 'non-surgical' by use of injectable fillers where appropriate. Correction of functional airway problems by septoplasty, cautery and or out-fracture of turbinates, improvement of 'indrawing/ valving' problems. Reconstructive rhinoplasty after trauma or cancer resection.
Otoplasty (ear surgery) -
Correction of prominent or 'cupped' ears or other congenital defects.
Ear reconstruction from cancer or traumatic defects.
Contour/shape alteration of the face -
Cheek, chin, nose implants. Injectable fillers popular for frown lines, deep nasolabial creases, thin lips, cheek and temple hollowing. Reduction of excessively wide cheek and jaw bones and chin reduction also available.
Breast surgery -
Breast augmentation with anatomical or round implants either under the breast gland or deep to the pectoral muscle depending on need. We use 'Painbusters" to keep you comfortable post-op. Breast reduction with standard or short scar techniques as indicated to size of your choice.
Mastopexy or breast-lift, alone or in combination with breast augmentation for correction of sagging breasts. Breast reconstruction after complete or partial mastectemy for breast cancer.
Abdominoplasty (tummy-tuck) -
A range of operations is available from mini to maxi combined with tumescent ultrasonic assisted liposuction / liposculpture and muscle tightening too, if needed.
Weight loss / obesity surgery -
There are custom designed procedures to remove lots of excess skin of the arms (brachioplasty), abdomen ('belt' abdominoplasty), buttocks , thighs, legs etc.
Liposuction / lipo-sculpture -
This can be used on any part of the body where there is excess fat build-up to reduce fatty prominences, improve contour. Not the answer for obesity where proper diet and exercise to reduce fat and weight are preferable in the first instance. We have the latest 'Vaser"
ultrasonic lipo-sucker combined with the tumescent technique which minimizes blood loss and protects vessels and nerves.
Skin cancer surgery -
Excision of Melanoma, basal cell carcinomas, squamous cell carcinomas and other rarer cancers with direct closures where possible of skin flap of skin graft repairs as needed. Non surgical treatments for early tumours such as Efudix, Aldara, liquid nitrogen freezing and cauterization also used where indicated.
Hand surgery -
Comprehensive care for Dupuytren's contracture, tumours, ganglions, carpal tunnel syndrome, tendon and nerve injuries and broken bones and ruptured ligaments etc is provided.
After graduating MB ChB from Otago Medical School in 1972 he passed his Part I exam for the Royal Australasian College of Surgeons from Palmerston North / Massey basic science program. He then joined the Plastic Surgery Unit at Middlemore Hospital doing 3 years training with the internationally renowned plastic surgeon Sir William Manchester, obtaining his FRACS Part II in 1979.
Martin then travelled overseas for five years sub-specialisation training working in prestigious Plastic Surgery Units in Frenchay Hospital, Bristol, England, the Royal Melbourne and Royal Children's Hospitals in Melbourne and finally at the Cranio-facial Unit at the Royal Adelaide and Women's and Children's Hospitals in Adelaide, Australia. He obtained extensive training in Hand surgery, Head and neck cancer surgery, microvascular free-flap reconstructive techniques, cleft lip and palate and cranio-facial surgery. He used to assist his consultant 'bosses' in their private practices to gain a broad experience in Cosmetic surgical techniques, too.
Returning to a Full-time Consultant Plastic Surgeon position at Middlemore Hospital in 1985 he established New Zealand's first Craniofacial Clinic with Mr Chris Furneaux, Neurosurgeon combining this with the Cleft Lip and Palate Clinic. Using microvascular free tissue transfer techniques he and Professor Don Liggins and other members of the Plastic and Oral Surgery Departments established a comprehensive head and neck cancer and facial trauma reconstructive service. Replantation of amputated fingers, hands and other body parts was a large part of his involvement in hand and lower limb reconstructive surgery. Martin was a visiting part-time Consultant to the Middlemore Plastic Surgery Unit from 1988 to 2008.
Martin has been very active academically being involved in Registrar teaching for 20 years, being an Examiner in Plastic and Reconstructive Surgery for the Royal Australasian College of Surgeons for 9 years and having published over 20 articles in scientific journals. He introduced cranio-facial plating systems to New Zealand and pioneered facial bone distraction technology in this country. He presents papers on a regular basis at the Australia & NZ and Asia-Pacific Craniofacial Association meetings and the Australasian Society of Aesthetic Plastic Surgery meetings.
Whilst maintaining a strong commitment to the needs of patients in the Public Hospital sector for over 20 years Martin resigned from Middlemore in 2008 to further enhance his rapidly expanding private practice having two practice partners. He is now the most experienced cranio-facially trained facelift surgeon in NZ who specialises in all aspects of facial cosmetic and facial plastic surgery. Being in full time private practice he is much more readily available for consultation, without the long waiting times of the past. He keeps his weekends free for family pursuits and indulging his hobbies of power boating, scuba diving, windsurfing and Land-Rover Club activities.
Martin believes in supporting charitable organizations and makes a commitment each year to provide cleft lip and palate and craniofacial services on a purely voluntary basis via the Interplast organization to needy children of the Asia –Pacific region by conducting "surgical Missions" to such places as the Solomon Islands, Vanuatu, Fiji, Tonga and Vietnam among other places.
Professional organizations / memberships:
Fellow of the Royal Australasian College of Surgeons (FRACS)
New Zealand Association of Plastic Surgeons (NZAPS)
NZ Foundation for Cosmetic Plastic Surgery
Australasian Society of Aesthetic Plastic Surgeons (ASAPS)
International Society of Aesthetic Plastic Surgeons. (ISAPS)
Australia & NZ Association of Cranio-Maxillo-Facial Surgeons
Asian-Pacific Cranio-facial Association
Examiner for RACS
Rotary "Paul Harris" Fellow
International Society of Plastic and Reconstructive Surgeons.