Mr Adam Bialostocki
MBChB FRACS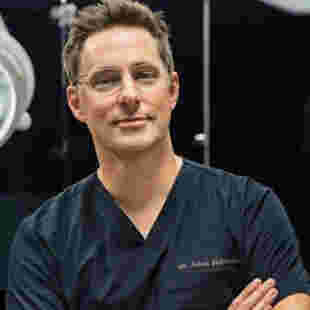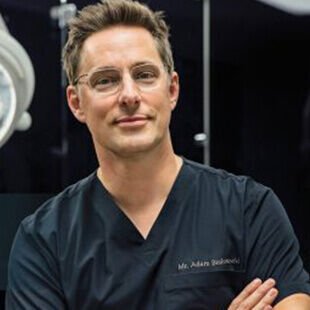 Mr. Bialostocki is a Specialist Plastic Surgeon, with a full fellowship in Plastic & Reconstructive Surgery from the Royal Australasian College of Surgeons (FRACS). He is New Zealand-trained & thoroughly experienced in the newest, safest, & latest techniques available. His warm & respectful way with patients is well known, & patients come to see him from locally in the Waikato & Bay of Plenty, as well as the rest of New Zealand, throughout the Pacific & abroad.
Although his practice encompasses all areas of Plastic Surgery, his main emphasis is Breast Enhancement (including Breast Augmentation, Breast Lift, Breast Reduction & Breast Reconstruction), Body Contouring (including Liposuction & Abdominoplasty) as well as Facial Rejuvenation (facelifts, mid-face lifts, neck lifts, eyelid surgery, browlifts, rhinoplasty). The emerging field of body contouring after massive-weight loss is a fascinating new sub-area, & Mr. Bialostocki has attended Massive Weight Loss (MWL) Body Contouring meetings, to get up-to-date information with the leading techniques. He also performs skin cancer surgery, hand surgery, gynaecomastia correction & ACC scar revision surgery. He has developed a special interest in lipomodelling, which is the use of micro-fat grafts for cosmetic & reconstructive use.
He is a member of the International Society of Aesthetic Plastic Surgery (http://www.isaps.org/), which is an invitation-only society of International Plastic Surgeons, & the Australasian Society of Aesthetic Plastic Surgery, which is a professional association devoted to maintenance of excellent ethical & professional standards within the field. Additionally, he is a member of the NZ Foundation for Cosmetic Plastic Surgery, and he is on the executive of the New Zealand Association of Plastic & Reconstructive Surgeons (NZAPS). He is a Trustee for the Plastic Surgery Research Foundation of New Zealand.
Mr. Bialostocki has a permanent appointment as the visiting Plastic & Reconstructive Surgeon for Tauranga Public Hospital. In the recent past, he has been the Advanced Surgical Training Supervisor in Plastic Surgery for the Waikato Region, responsible for selecting prospective Plastic Surgeon Trainees for future training. Mr. Bialostocki regularly trains local General Practitioners on skin cancer surgery techniques, & is also asked to teach General Practice Registrars, & Nursing groups throughout the region. He updates his education with regular attendances at national & international conferences & workshops, also giving lectures at meetings.
He is a graduate of Otago Medical School in 1993 & since then has worked in Wellington, Lower Hutt, Auckland & Middlemore Hospitals in a variety of different surgical specialties. He was trained in the New Zealand Plastic Surgery training program at Middlemore Hospital in South Auckland & Hutt Hospital in Lower Hutt. After hours, he enjoys windsurfing, Mountain biking & spending time with his young family.
He operates at the Grace Hospital in Tauranga, & does minor procedures & consultations at Bay Plastic Surgery, (http://www.bayplasticsurgery.co.nz/) 727 Cameron Road.