Dr Penny McAllum
MBChB (Auckland), FRANZCO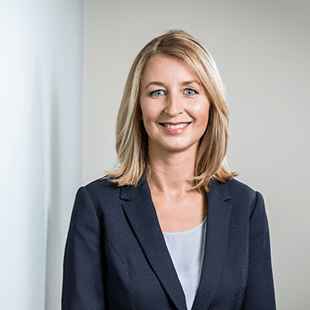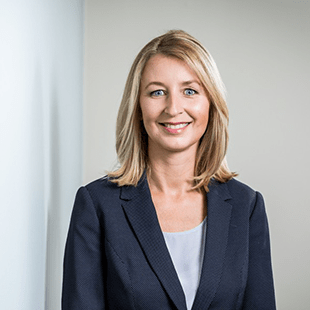 Dr Penny McAllum is a specialist corneal and cataract surgeon with particular interests in pterygium, keratoconus and complex cataract surgery. She graduated from Auckland Medical School in 1995 then gained fellowship of the Australian and New Zealand College of Ophthalmologists in 2007. She undertook subspecialty training in cornea and ocular surface disease in Canada, then spent a year working in England, before returning to Auckland and joining the Eye Doctors.

She holds a public hospital specialist appointment at the Manukau Superclinic, where she is involved in training doctors and optometrists and performs complex cataract and corneal surgery.
Subspecialty and surgical interests
Cataract surgery
Pterygium surgery
Corneal transplant surgery - full and partial transplants
Keratoconus management
Ocular surface disease
General ophthalmology
Patient care
Dr McAllum has a patient centered approach to eye care. She combines excellent training and skills with a professional yet personal approach, taking the time to treat each patient she sees as an individual.
Clinics and hospitals
Dr McAllum is a director in the Eye Doctors group. She consults and performs surgery in Remuera and in Manukau at:
Eye Doctors, Botany Junction
110 Michael Jones Dr
Botany Junction
Manukau
Ormiston Hospital
125 Ormiston Rd
Botany Junction
Manukau
Eye Doctors, Ascot Hospital and the Columba Surgery Centre
90 Greenlane Rd East
Remuera
Contacts
Phone 09 520 9689
Fax 09 520 9688
Email info@eyedcotors.co.nz
Website www.eyedoctors.co.nz
Ophthalmology and subspecialty training
After completing her medical and ophthalmology training in New Zealand (predominantly in Auckland and Hamilton), Dr McAllum undertook a two year full time fellowship in cornea and external eye disease at the University of Toronto. Working with the highly regarded corneal specialists, Dr David Rootman and Dr Allan Slomovic, she gained extensive experience in assessment, medical management and surgical treatment of patients with disorders of the cornea, ocular surface and anterior segment of the eye.
Current specialist positions
Consultant Ophthalmologist, Manukau Superclinic, Counties Manukau DHB
Hon Clinical Senior Lecturer in Ophthalmology, University of Auckland
Publications
Dr McAllum has presented numerous papers and posters at local and international meetings and has published 20 research papers in peer-reviewed journals. She has also written a textbook chapter and many other articles.
Professional society memberships
NZ Cornea and Contact Lens Society
Australasian Cornea Society
Cornea Society (US)
American Society of Cataract and Refractive Surgeons
American Academy of Ophthalmology