Dr Mark Donaldson
MBchB, FRANZCO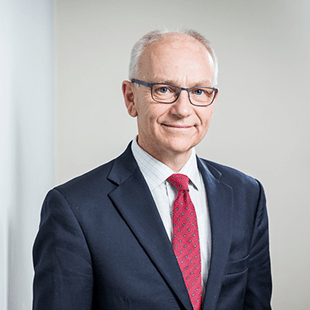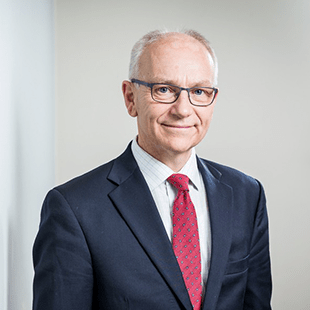 Dr Mark Donaldson is a specialist in cataract surgery and intraocular lens implantation and a New Zealand leader in the treatment and management of glaucoma.
Overseas subspecialty training:
Fellowship in cataract and glaucoma, Western Eye Hospital, Marylebone, London
Fellowship in diabetes and macular degeneration, Birmingham, United Kingdom
Current positions and professional memberships:
Founding Director of Eye Doctors
Consultant surgeon Auckland District Health Board
Member American Society of Retina Specialists
Honorary Senior Lecturer University of Auckland
Trustee of Glaucoma New Zealand
Dr Mark Donaldson consults at:
Eye Doctors, Ascot Hospital and the Columba Surgical Centre
Greenlane Clinical Centre, Auckland District Health Board
Eye Doctors, Ormiston Hospital
Warkworth Medical Centre, Warkworth
Continuing education and research:
Mark is very active in ophthalmic research. He has been the principal investigator for a series of studies instigated by US companies Allergan and Alcon. These have all involved trialing new therapies for common maculopathies secondary to diabetes, venous occlusion and age-related macular oedema. One of the therapies - Osurdex- has been established as an approved treatment for macula oedema secondary to vein occlusion. Osurdex is available in the USA and Australia.
In addition to industry research he has pursued his own research interests and was awarded a NZ Health Research Council grant to study the role of transpupillary thermotherapy in diabetic macular oedema. The results of this were published in Retina in 2009. Currently he is recruiting for a study of the Iridex micropulse laser for the treatment diabetic macular oedema. The benefit of successful application of the micropulse laser to macula oedema is that it is non-injurious. Conventional lasers cause injury in the process of effecting an improvement in the macular oedema from whatever cause.
A further research project is being carried out in conjunction with a group of St Heliers GPs. GPs have little time in their daily routines to evaluate eyes but on the other hand most New Zealanders pass through the doors of a GP. Therefore there is no doubt that the General Practice is an important place in which to practice ophthalmic primary care well. A very compact and friendly device for assessing a visual field accurately and swiftly has been set up in St Heliers practice and has proved itself in discovering a lot of important eye disease. The field analyser is called FDT and was originally developed by Australian scientists but Zeiss took on the idea and such convenient instruments are available to General Practice Groups and dedicated Eye Health Units alike.
Outside of work:
Mark is married to Natalie and lives in Mt Eden. Mark and Natalie have five children. Mark loves learning new things and hopes to transmit his enthusiasm for learning and enquiry to his children. "Never be afraid to ask questions. Questions are much more important than answers because questions are seldom wrong whereas answers frequently are."