Dr Janus Schaumkel
BE, MBChB, MHB, FRACS (Ortho)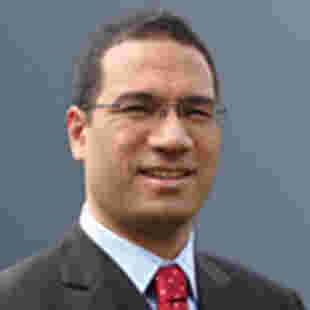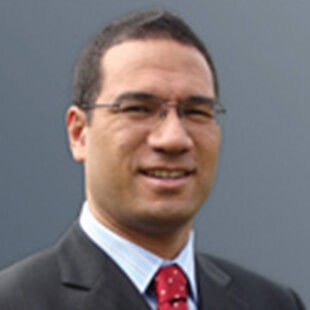 Janus Schaumkel is a New Zealand trained orthopaedic surgeon. He specialises in hip and knee joint replacements, and knee arthroscopy and reconstructive surgery, in particular ACL reconstruction. He also provides surgical opinions and evaluations for general orthopaedic conditions.
Janus was born and raised in Auckland. He graduated from Auckland Medical School in 1997. Following this he successfully completed the advanced surgical training program of the New Zealand Orthopaedic Association, and gained his specialist qualification FRACS (Ortho) in 2005.
Janus has subsequently undergone knee and hip fellowship training for 15 months in London, United Kingdom at:
Chelsea and Westminster Hospital with Mr Andy Williams
The Wellington Hospital with Mr Richard Villar
The Royal National Orthopaedic Hospital at Stanmore with Mr Tim Briggs and Mr Steve Cannon
He then spent 6 months in Perth, Western Australia, at the Perth Orthopaedic and Sports Medicine Centre with Dr Peter Annear and Dr Jens Buelow, where he trained in knee and shoulder arthroscopic surgery, and computer-assisted surgery.
Janus returned to Auckland, New Zealand in November 2008 where he lives with his wife and three children. Janus has a private practice based in Remuera, and also has clinics at Botany, Onehunga, White Cross Ascot, and Westcare Henderson.
He has a particular interest in hip replacement, knee replacement (including computer-assisted surgery), and treatment of sports knee injuries.
The waiting time to see Janus in private is one to two weeks.
Specialty
Certification
NZOA Orthopaedic Training Scheme 2002-2005 - FRACS (Ortho) 2005
Tertiary qualifications
MBChB 1997 - University of Auckland
BHB 1994 - University of Auckland
BE (1st Class Honours) 1991 - University of Auckland
Current licensing authorities
New Zealand Medical Council
Current memberships
Fellow of Royal Australasian College of Surgeons (FRACS)
Fellow of New Zealand Orthopaedic Association (NZOA)
International Affiliate Member of American Academy Of Orthopaedic Surgeons (AAOS)
International Society of Arthroscopy, Knee Surgery and Orthopaedic Sports Medicine (ISAKOS)
Fellowship training
2006 Knee Fellowship London United Kingdom
2007 Hip Fellowship London United Kingdom
2007 Hip and Knee Joint Reconstruction Fellowship London United Kingdom
2008 Knee and Shoulder Sports Medicine Fellowship Perth Australia
Special expertise
Primary and Revision Hip and Knee Joint Replacement
Sports injuries of the knee
Research
An intact ligamentum teres after hip dislocation found at hip arthroscopy. J.V. Schaumkel, R.N. Villar. Hip International 2009; 19: 64 - 66


Extremity Soft Tissue Sarcomas - The Middlemore Experience 2000 - 2005. J.V. Schaumkel. Presented at the Ross Nicholson Registrars Paper Day, Auckland, 18 November 2005


Shoulder pain due to an arterio-venous malformation in an identical location in two brothers. J.V. Schaumkel. Presented at the New Zealand Shoulder and Elbow Society Annual Meeting, Rotorua, October 19, 2003


Perilunate Wrist Injuries - An Average 21 month Follow-Up Study. J.V. Schaumkel (senior author), C.J.H. Brown. Presented at NZOA Waitangi October 2000. Submitted for publication to the Journal of Orthopaedic Trauma and the British JBJS


The local experience with bulk allograft reconstruction following tumour resection surgery. J.V. Schaumkel (senior author), M. Hanlon. Presented at NZOA Registrar Papers' Day, Wellington, March 15, 2001


An Interesting Case Of Shoulder Pain - A Case Report. J.V. Schaumkel. Presented at NZOA Registrar Papers' Day, Whangarei, March 16, 2000


High impact of nephropathy on five-year mortality rates among patients with Type 2 diabetes mellitus from a multi-ethnic population in New Zealand. Simmons D., Schaumkel J., Cecil A., Scott D.J., Kenealy T. Diabet Med 1999 Nov; 16(11):926-31. Paper produced during Summer Studentship 1994/95 Attended the New Zealand Society for the Study of Diabetes (NZSSD) Annual Conference in August 1995 in Nelson and presented my paper