Dr Andrew Riley
MBchB, FRANZCO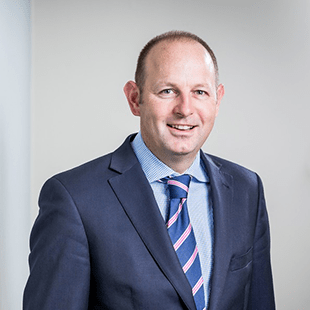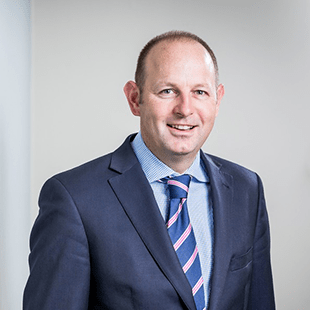 Dr Andrew Riley has completed thousands of cataract operations and has sub-speciality interest in oculoplastic surgery of the eyelid including blepharoplasty. He graduated from Otago Medical School in 1994, and following extensive fellowship training at renowned centres in England joined the Royal Australian and New Zealand College of Ophthalmologists in 2005.
Cataract surgery:
Adult refractive cataract surgery & intraocular lens implantation.
Medical retina:
Dr Riley's extensive expertise covers age related macular degeneration, diabetic and retinal vasculopathies. Treatments available include laser and intravitreal injections.
Oculoplastic surgery:
Dr Riley performs lid repositioning, lesion and tumor excisions and reconstruction, cosmetic lid surgery, watery eye management and surgery.
Dr Andrew Riley consults at:
Eye Doctors, Ascot Hospital and the Columba Surgical Centre
Greenlane Clinical Centre, Auckland District Health Board
Eye Doctors, Ormiston Hospital
Waitakere District Health Board
Lincoln Road, Henderson
Current positions and professional memberships:
Founding Director of Eye Doctors
Consultant Ophthalmic Surgeon, Greenlane Clinical Centre, Auckland District Health Board
Honorary Clinical Senior Lecturer, University of Auckland
Fellow of the Royal Australian and New Zealand College of Ophthalmologists
Member of the American Academy of Ophthalmology
Member of the American Society of Cataract and Refractive surgery
Member of the Oceania Retinal Association
Trustee of VOSO New Zealand (Volunteer Ophthalmic Services Overseas)
Overseas subspeciality fellowships:
Fellowship in Oculoplastic Surgery and Anterior Segment, Royal Eye Infirmary, Plymouth, United Kingdom 2004
Fellowship in Medical Retina and Uveitis, Royal Liverpool Eye Hospital, United Kingdom 2005
Continuing education and research:
Dr Riley participates in continuing medical education through teaching registrars, and allied health professionals including Optometrists and General Practitioners.
He regularly attends international meetings and conferences to maintain leading edge knowledge and skills in his field.
He has played a leading role in a number of research initiatives including the introduction into Auckland Hospital of Avastin, Phase III trials of Anacortave for the treatment of age related macular degeneration and Posurdex for the treatment of macular oedema.
He has written and published a number of papers on Cataract Surgery in New Zealand.
Volunteer work:
Dr Riley is committed to giving his time to improve eye care in the Pacific Islands. His trips to date include the Solomon Islands, Fiji, Papua New Guinea, Samoa and Tonga. Each trip involves consultations, eye surgery and the training of local medical professionals.
Outside of work:
Andrew is married to Kirsty and they have two primary school age children. When he is not working Andrew enjoys spending time with his family and working in the garden. He plays golf, mountain bikes and loves fishing.