Prof Richard Stubbs
MD FRCS FRACS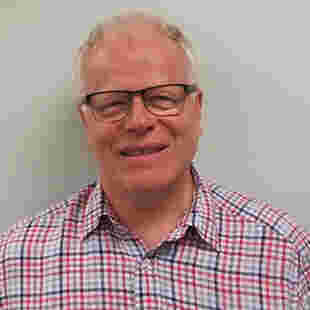 Richard Stubbs graduated from Otago University as a medical doctor in 1976. After spending two years as a house surgeon in New Zealand, he travelled to the UK where he undertook specialist surgical training at The Royal Postgraduate Medical School, Hammersmith Hospital, London under the mentorship of Professor Leslie Blumgart. Professor Blumgart was at that time becoming one of the world's leading figures in hepatobiliary (liver and bile ducts) and pancreatic surgery. Richard spent a total of seven and a half years in London and Los Angeles, working with Professor Blumgart and a number of other prominent international surgeons.
Richard returned to New Zealand to practice as a specialist hepatobiliary and upper gastrointestinal surgeon in 1986 and was appointed senior lecturer in Surgery at the Wellington School of Medicine and Consultant surgeon at Wellington Hospital. It was while working at Wellington Hospital with his former colleague, the late Associate Professor Richard Stewart, that Richard developed his experience with and interest in obesity surgery.
In 1990 he visited and developed a lasting friendship with Dr Mal Fobi of Los Angeles, who was then and remains one of the most influential obesity surgeons in the world. Richard resigned from his position at Wellington Hospital and the Wellington School of Medicine in 1991 to establish the Wakefeild Clinic, which has become a highly regarded and specialised centre for the surgical treatment of liver cancer and obesity in particular.